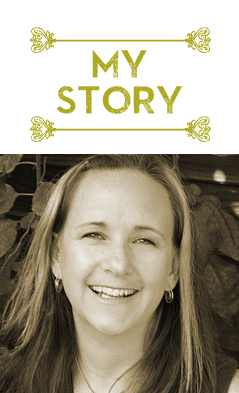 It all started in the summer of 1989, when my friends and I went to the local hardware store and bought some seed beads and fishing line. We made matching anklets (you know, like the ones where you tie it on and burn the knot so it won't come untied), and while my friends said "well that was fun" and moved on, I was hooked and knew my life would not and could not continue with out MORE BEADS in it. I took off from there. I collected, I experimented, I obsessed.
Thinking it would be a lifelong "hobby" of mine, I worked during college at the Shepherdess, a bead shop in San Diego. I cut my college classes to take jewelry making classes at the shop. Turns out that was a pretty good idea (btw, I did graduate with a BA in Child Development).
I found my own style in metalwork and wirework, and always designed pieces with the intention of being able to teach others how to make them. In 1998 I was able to quit my day job and sell my handmade glass beads, teach jewelry making workshops and sell tools and supplies for a living — a dream come true! After 12 years of traveling and teaching nationally at Bead Stores, Trade Shows and Bead Societies, I started a family and wanted to stay closer to home.
One night out to dinner with my father, he said to me, "Your husband is a website developer and you teach jewelry making. Why don't you film yourself teaching your classes and host them online?" I shared the idea of this ultimate dream with my husband and we joked about it for a few years...And then we went for it. In 2007,
Beaducation.com
was born!
These days I am a regular contributor to many magazines. In 2009, Interweave published my book
Stamped Metal Jewelry
. I still travel and teach a bit, but running Beaducation.com is my absolute dream job. We teach people by helping them explore their creativity. We have helped so many people start their own businesses, including many stay-at-home-moms who are living their own dreams of taking care of their children while earning money. And we have fun while we're doing it. Like I said — dream job!
Teaching Experience, Exhibits, Magazine Articles and Books »